TOP
 ー Solution ー Airborne Camera and Relay Systems
Airborne Camera and Relay Systems
The Video, Audio and Data Transmission System using Helicopter.
Effective not only for TV Broadcasting, but for Police, Firefighting, Defense, Utility and disaster prevention activities.
As an exert on TV broadcsting, patrol, rescue and disaster prevention. we provide all the equipments needed on an aircraft as a pioneer of the system.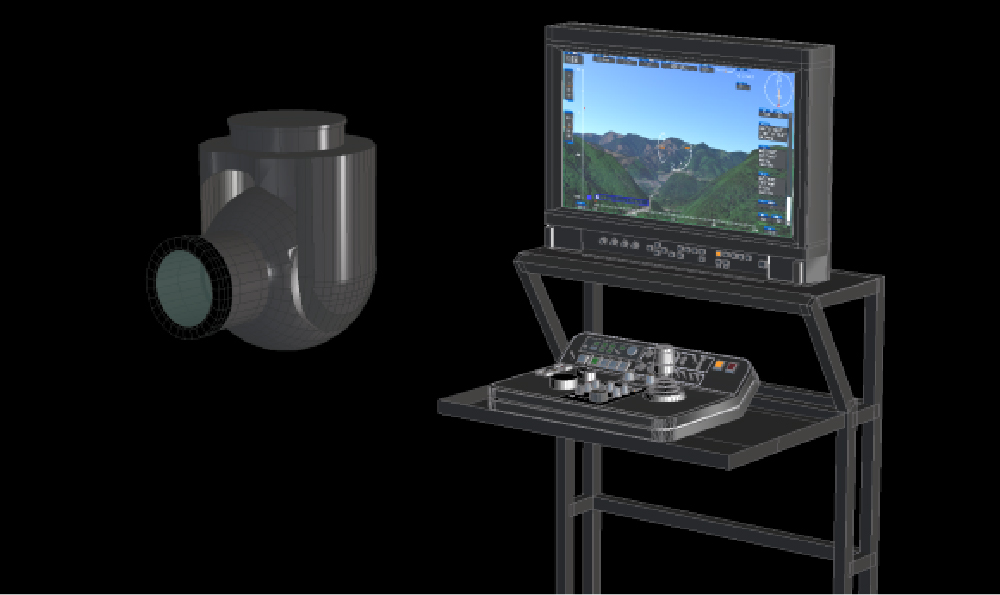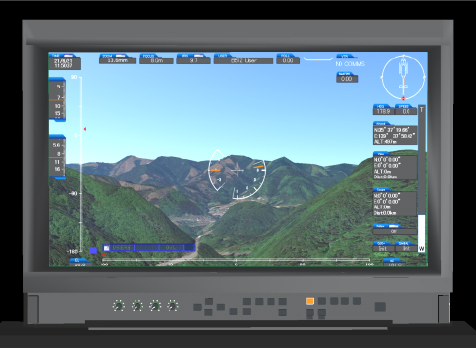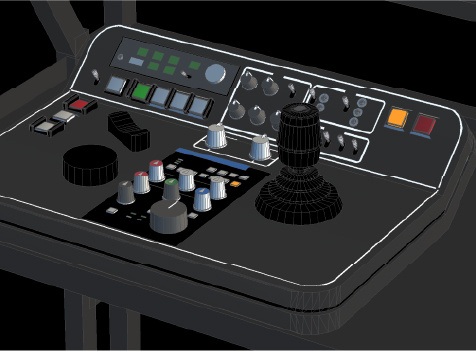 Stabilized Camera Systems
The new-style Stabilized camera systems achieving one of the lightest in the industry by maintaining the excellent stabilizing performance and operability with the high magnified lens and 4K camera.
ICS, Video and Audio Control Systems
Providing a comprehensive system can be managed and controlled equipments mounted on helicopters, as well as communication, information, and broadcast transmission inside and outside to the helicopter with reliable operations.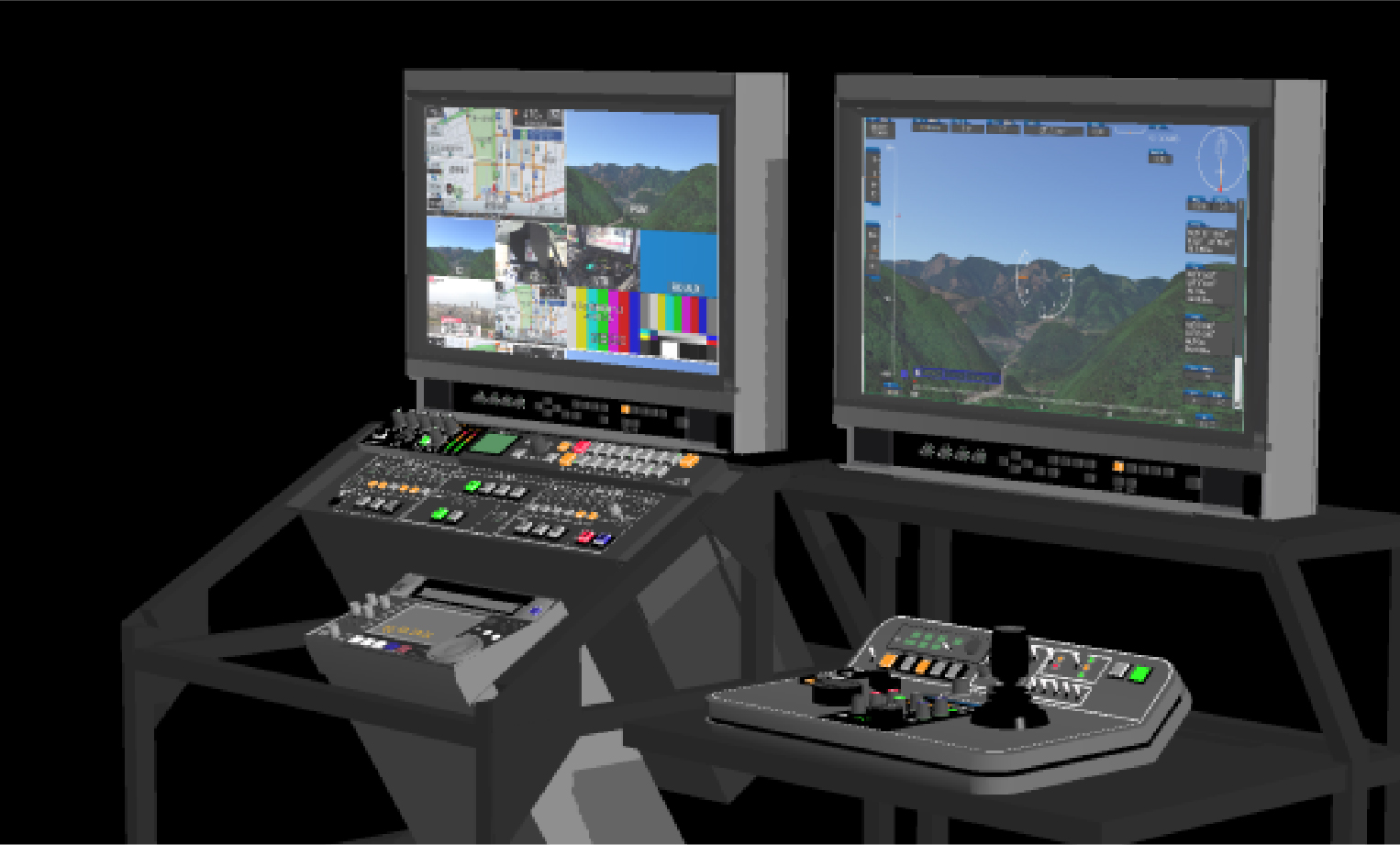 Examples for Helicopter TV and ICS, Video and Audio Control Systems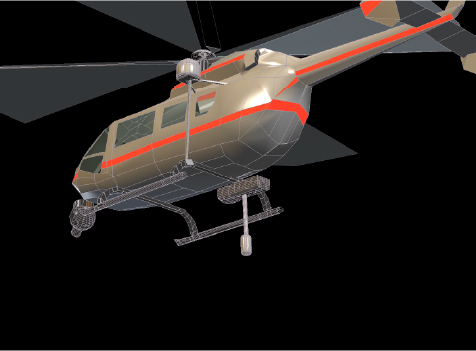 Exterior of Equipped Helicopter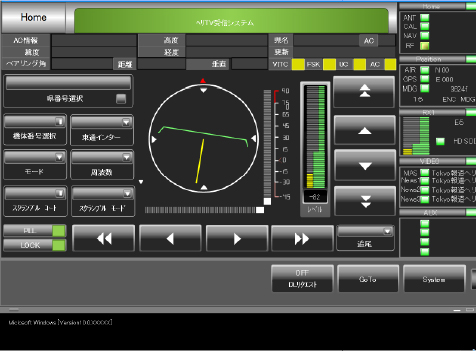 Controller GUI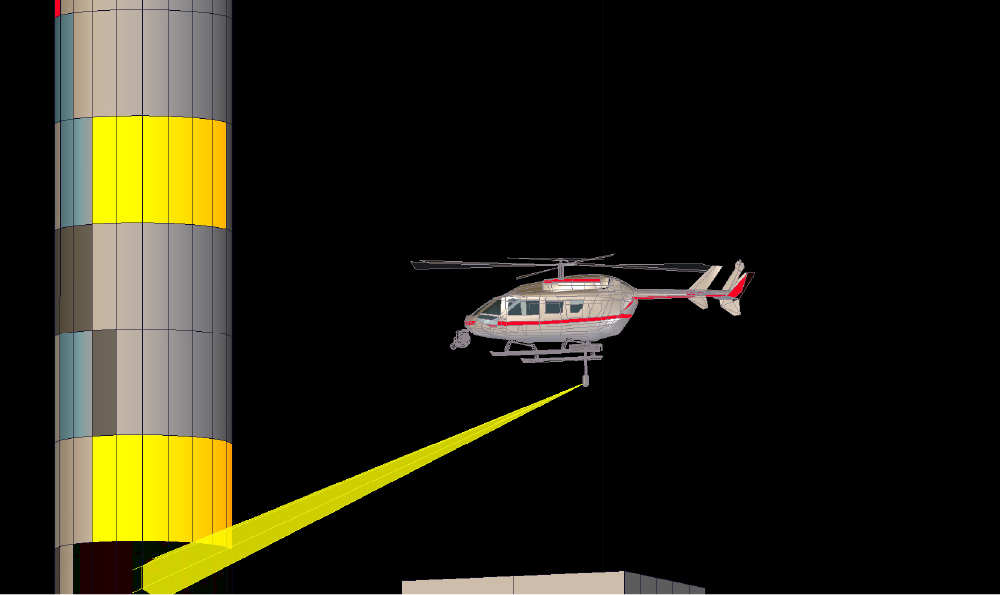 Example for the SkyLink system
Radio wave always transmitted directly to the receiving site regardless of the Helicopter attitude.
Auto-Directional Antenna Systems
Transmission Antenna System that continuously transmits the beam to receiving site.
Helicopter Satellite Systems
Build a helicopter video transmission system mainly using the satellite communication.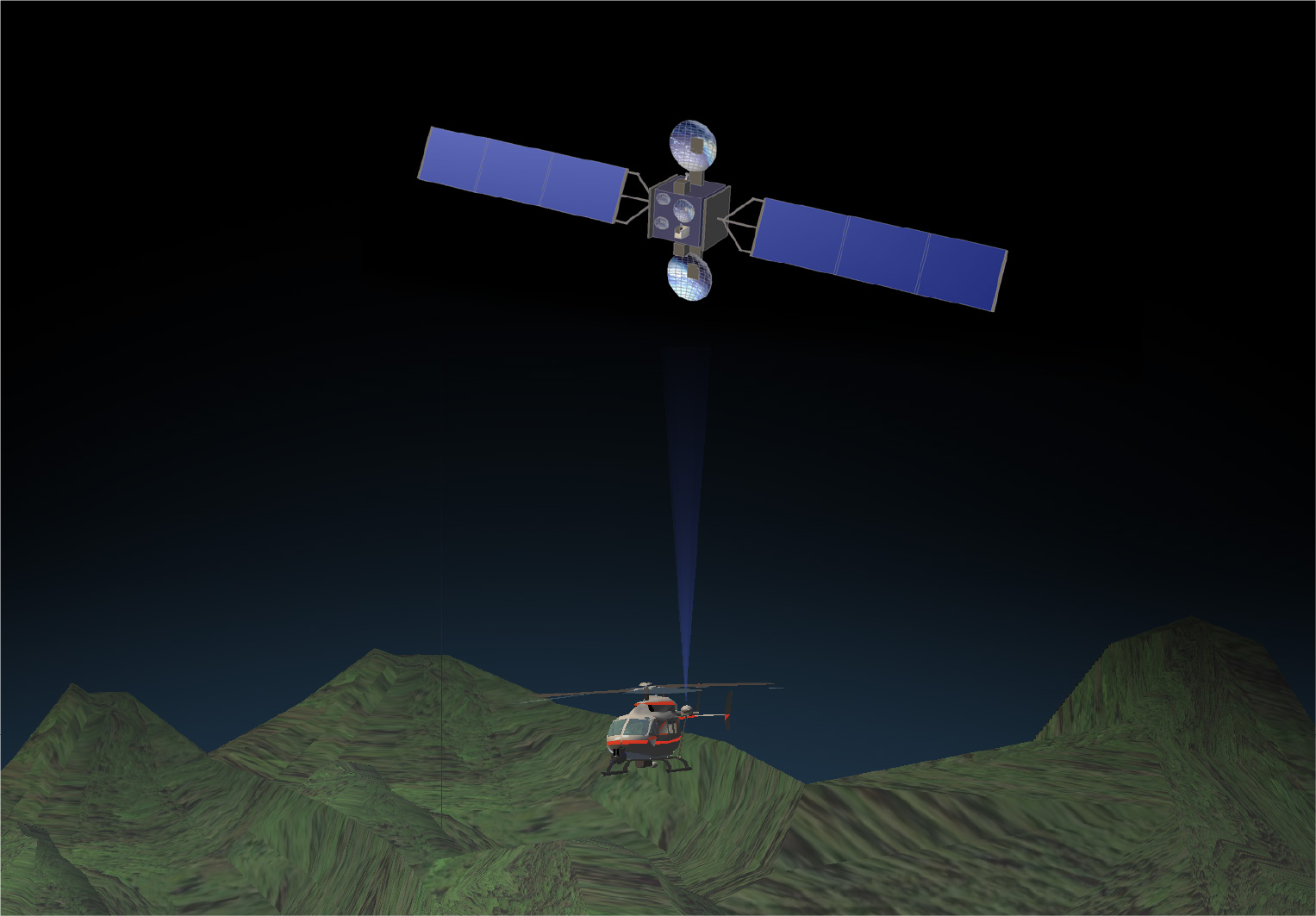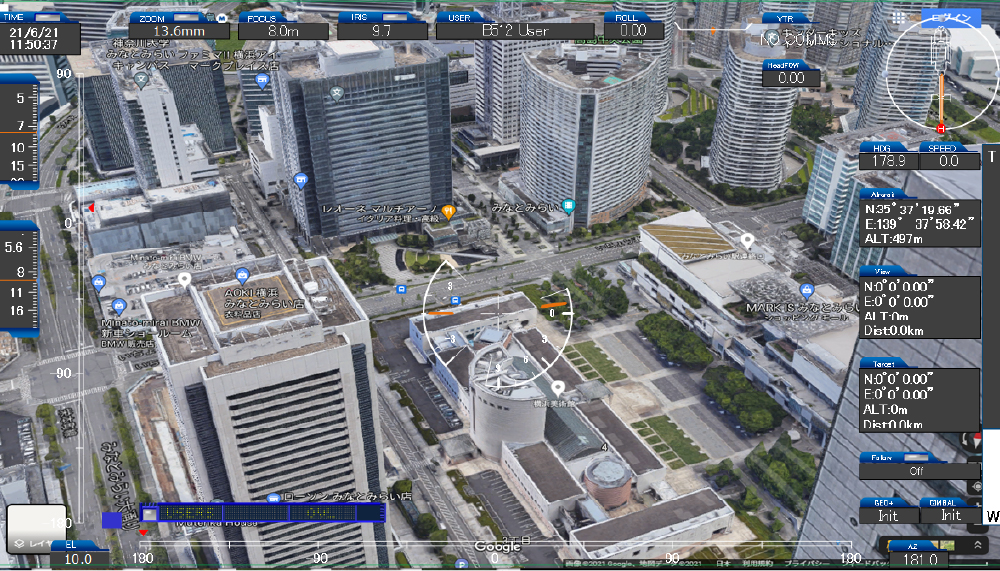 Filmed Video Example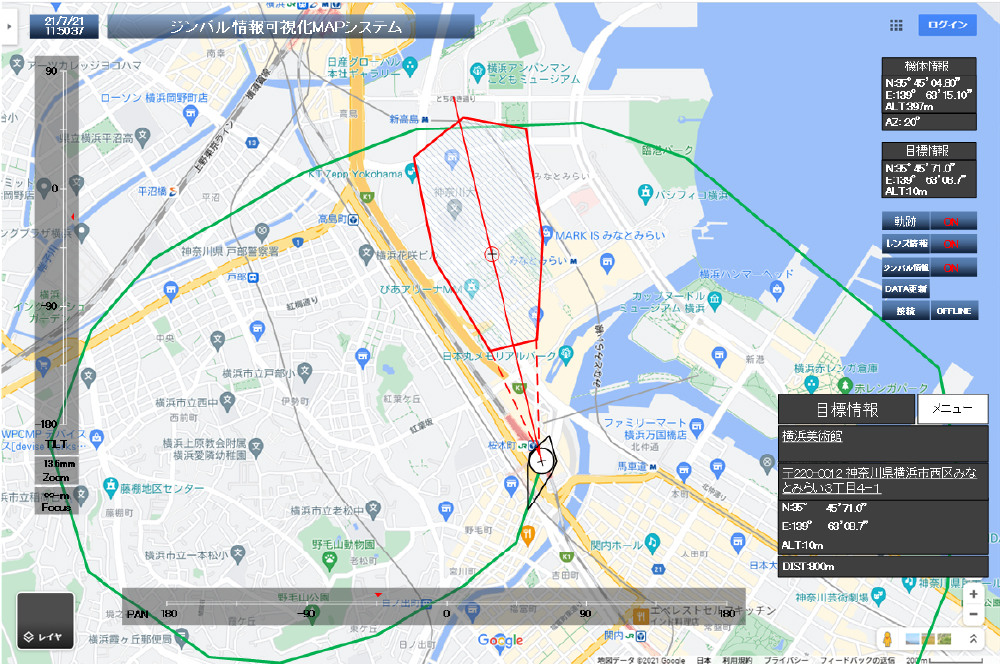 Image linked with Map Example
Camera-Linked MAP Information Systems
Stabilized camera shooting system supporting accurate, quick news reporting and interviews by projecting shooting position data and aircraft attitude data in real time on the map screen.